Pseudoeurycea lineola
Mexican Slender Salamander
Subgenus: Pseudoeurycea

family: Plethodontidae
subfamily: Hemidactyliinae
Taxonomic Notes: This species was long placed in Lineatriton, which molecular systematic analyses show to be deeply nested within one of two major clades of Pseudoeurycea, close to the generotype of that genus, P. leprosa.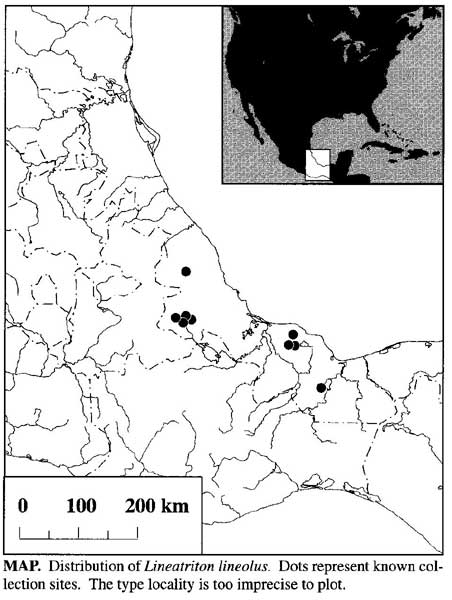 Catalogue of American Amphibians and Reptiles, 2000
---
Feedback or comments about this page.
Citation: AmphibiaWeb. 2017. <http://amphibiaweb.org> University of California, Berkeley, CA, USA. Accessed 20 Oct 2017.
AmphibiaWeb's policy on data use.