Smilisca fodiens
Northern Casquehead Frog, Northern Burrowing Treefrog, Lowland Burrowing Treefrog
family: Hylidae
subfamily: Hylinae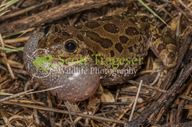 &copy 2013 Scott Trageser (1 of 22)

Conservation Status (definitions)
| | |
| --- | --- |
| IUCN (Red List) Status | Least Concern (LC) |
| NatureServe Status | Use NatureServe Explorer to see status. |
| CITES | No CITES Listing |
| Other International Status | None |
| National Status | None |
| Regional Status | CALIFORNIA |
Range Description
This species occurs from south-central Arizona (Sullivan et al. 1996) in the USA, southward along the Pacific coast through to western Sonora, Sinaloa, Nayarit and Colima in Mexico. Inland it is found from central Jalisco to northern Michoacán and adjacent Guanajuato, Mexico. It occurs from near sea level to about 1,490m asl (Stebbins 1985).
Habitat and Ecology
In Arizona, this frog lives in burrows in open mesquite grassland. In Mexico it is also found in tropical scrub forests. It is a terrestrial burrowing species. It is common in temporary pools formed by rains where it also breeds.
Population
Fieldwork in several localities along its range has recorded well-preserved populations, especially those occurring in Biosphere Reserves. Based on the map in Trueb (1969), there appear to be many populations, particularly in the southern part of its range.
Population Trend
Stable
Major Threats
The species' is threatened by agricultural development in some parts of its range, especially within its wide Mexican range.
Conservation Actions
The species' range in Mexico includes several protected areas.
Taxonomic Notes
This species was previously within the genus Pternohyla which was recently synonymized with Smilisca (Faivovich, et al., 2005).
Citation
Georgina Santos-Barrera, Geoffrey Hammerson, Paulino Ponce-Campos 2010. Smilisca fodiens. In: IUCN 2014
IUCN Terms of Use